User Experience (UX)
Whether conscious or subconscious, online shoppers demand a flawless UX. Some key UX factors include, intuitive navigation, a reassuring & secure checkout process and fast-loading pages throughout their entire journey. If a glitch is experienced in any of these essential UX factors, in particular sluggish load speeds, shoppers are much more likely to abandon the site.
Content Delivery Network (CDN)
A CDN is a system of distributed servers that deliver web content and webpages based on the geographic locations of the user. And, the closer the CDN server is to the user, the faster the content will be delivered. This strategy is extremely effective for organisations that have a global reach and experience high volumes of online traffic.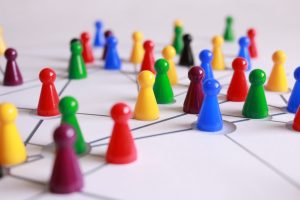 Not only will a CDN help lower any latency issues, but it also offers increased website security. Acting as a robust security barrier, a CDN mitigates against attacks on websites and web applications, making it ideal for mitigating against Distributed Denial of Service (DDoS) attacks.
The CDN also keeps a cache of all static content sent by the website, when a user requests this information again it is served from the CDNs cache, and not from the source server, which drastically improves load speeds even further.
Load Balancing 
Supporting a CDN, Load Balancers spread traffic and workload across multiple servers, minimising downtime during critical traffic spikes and conserves resources during off-peak times. The techniques provided by Load Balancing not only increases overall computing efficiency, they also accelerate page load speeds.
Once configured, all requests come to the Load Balancer first and redirected according to the administrator's preferred algorithm. The algorithm will then distribute incoming requests to the network of servers, with various methods available to accomplish this:
Round Robin
The most basic technique, with the Load Balancer running down the list of servers and sends one connection to each server in order.
Weighted Round Robin
The only difference to 'Round Robin' is that weighted version uses a predefined weighted system for each server.
Least Connections
Advisable in an environment where server capacity and resources are uniform. This technique transfers the latest session to the sever with the least connections at the time of session initiation.
Weighted Least Connections
Unlike 'Least Connections', servers are selected based on capacity and not just availability.
Least Pending Requests
Based on real time monitoring, this selects the server with the least active sessions and is the emerging industry standard.
It's important to consider all the key benefits, differences and characteristics of the latest Load Balancing technologies, including cloud Load Balancers, which offer scalable, cost-effective solutions for businesses using cloud computing environments.
The CWCS Managed Hosting team are available 24/7/365, so if you need more information on any Managed Hosting matter, please call us on 0800 1 777 000, or e-mail and we'll get back to you as soon as possible.

Let CWCS look after your online infrastructure, so you can look after your business!
Return to blog page