Does your site offer the best conditions for your data?
Our data centres are purpose-built to provide the most optimal environment possible. They're fully air-conditioned with fire suppression systems alongside many security controls.
Are you worried trusting your data to an external site will lessen your control?
With our colocation solutions, you remain entirely in control of your equipment. You can access it and speak to us 24/7/365.
Do you have to travel to your current data centre to perform tasks?
There's no need to travel to our data centres to set up your plan, and we can perform many tasks for you with our remote hand service.
The Best Colocation Hosting Provider
A lot of customers have come to us frustrated by the logistical nightmares of hosting their data, either struggling to create the best environment to keep it secure or exhausted by endless visits to external centres. We remove the need for your office to fulfil data hosting, allowing you to focus on your business whilst retaining complete control over your servers.
Our mission is to ensure our customers aren't weighed down by responsibility to both their and their customers' data, making sure they can relax knowing it's in safe hands. We've built up over twenty years of excellence working side by side with our customers, and are proud of the close partnerships we maintain with them.
Don't take our word for it; see what they say: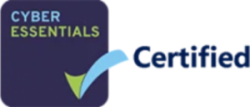 Your data given the respect it deserves
Our Colocation Hosting solutions are all capable of delivering the protection your data deserves, alongside peace of mind that you can always access it any moment. We provide an optimal environment that delivers whatever your business demands of it.
Our UK data centres are designed to house and protect your servers in the best possible way. We utilise CCTV, multiple internet connections, uninterruptible power supplies and in-row cooling, so you can rely on CWCS to provide the ultimate hosting environment for your servers.
Colocation Hosting Solutions
If you already know your colocation requirements, then select from the options below to find out more.
Alternatively, If you'd like to chat through your options in more technical detail, our experts are on-hand to help.
The next steps made easy.
1) Simply click the link below and provide us with your contact details.
2) We will call you back within two business hours and ask you some basic questions about your business, and your hosting needs.
3) Using that information, we will send you an easy-to-understand proposal and give you a call-back to go through it with you.
What's inside our systems
We are multi-homed with tier 1 and 2 transit providers, selected for optimum connectivity to three key networks and locations in Nottingham, London, and Manchester. All of our Colocation plans benefit from the following measures:
Continuously Monitored Environment
Our data centres and physical hardware are monitored 24/7/365, with electronic and NFC door systems for authorised personnel only.
Remote KVM Access 24/7/365
KVM over IP access allows remote operators to access the console of your co-located servers via the internet or private network. Available as a service add-on.
STULZ Cooling
Specifically for mission-critical applications, STULZ is a leading solution provider of temperature and humidity management technology.
FM200 Fire Suppression
Also known as HFC227ea, FM200 is a waterless fire protection system and is discharged into the fire within 10 seconds, suppressing the risk immediately.
N+1 Riello UPS Redundant Power Supply
In the event of component failure, CWCS have multiple power supply backup components that do not participate in the system during normal operations.
Data Centre Access 24/7/365
When remote KVM access isn't appropriate, our data centre facilities and technical support are accessible 24/7/365. You can always speak to someone on our team.
Choice of Colocation Hosting Solutions
We offer Colocation in a choice of four packages, from single servers to lockable quarter, half and full rack solutions available whatever your business demands.
If you are unsure which is best suited to your needs, both now and in the future, our expert advisors can inform you on the best option for your requirements.
Supreme Support
Our customer service and support set us apart from other website providers.
All plans offer the following:
  On-site UK Technical Support 24/7/365 – We provide genuine on-site UK technical support 24/7/365 – via telephone, live chat, and ticket. Whenever you need us, we'll be there for you!
  ISO 9001 Accredited – This is based on 7 quality management principles that set out requirements to monitor and continuously improve our services. This allows us to meet the data quality management needs of our customers.
  Comprehensive Service Level Agreement (SLA) – Our SLA includes financially backed 100% network uptime guarantee, rapid responses and full transparency.
  Free IT Hosting Infrastructure Advice – We're passionate about all things hosting, and our specialists are always on hand to discuss existing server set-ups or new hosting infrastructures as your business grows.
  Knowledgebase and Regular Updates – New products, services, upgrades, and cybersecurity developments are happening regularly. We keep you up-to-date with this information with regular knowledgebase articles and newsletters.
  "Excellent" Trustpilot™ Rating – We use the independent review site Trustpilot™ to collect our customer feedback, and are proud that the comments reflect the standards we aspire to and deliver.
Security
Security continues to be more demanding than ever before. Cybersecurity breaches and ransomware attacks are always on the rise, combined with greater General Data Protection Regulation (GDPR) responsibilities for data controllers and data processors.
We take these challenges seriously, with both physical and digital data protection of the highest importance at CWCS.
  ISO 27001 Accredited – We are independently audited so that you can rest assured that we will keep your information secure, intact, and only available to those authorised to access it.
  24/7/365 Monitoring and Restricted Access – Our data centres and physical hardware are monitored 24/7/365, with electronic and NFC door systems for authorised personnel only.
  Lockable Racks – With data protection regulations requiring more comprehensive physical security controls, our rack level security provides additional physical security management.
  3 UK Enterprise-Grade Data Centre Facilities – Multiple tier 1 and tier 2 transit providers, CWCS Managed Hosting offer colocation solutions from a choice of 3 highly secure UK data centres in Nottingham, London, and Manchester.
  DDoS Mitigation – Colocation customers benefit from our superior data centre infrastructure, which includes multiple redundant high-speed DDoS mitigated internet connections.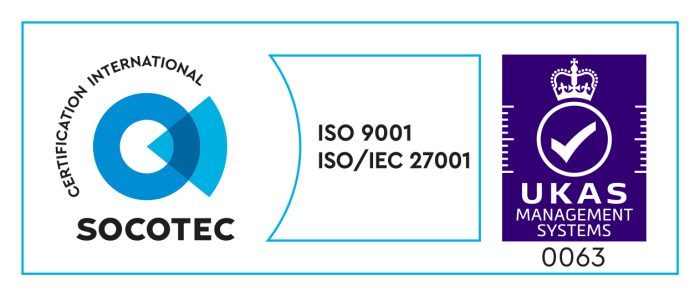 Compliant to ISO 9001:2015 & ISO 27001:2013, CWCS is independently audited for your assurance that you will receive the highest level of quality, and will ensure your information secure, intact, and only available to those authorised to access it.

The UK Government G-Cloud is an initiative targeted at easing procurement by public-sector bodies in departments of the UK Government of commodity information technology services using cloud computing.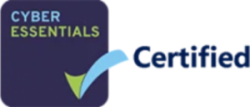 Cyber Essentials certification demonstrates our commitment to cyber security. Government and industry have worked together to produce a set of standards which helps organisations safeguard against the most common cyber threats.