Virtualise your future
Virtualisation software, like VMWare, automatically moves your cloud software to an unaffected node, giving you peace of mind your cloud server will remain online. 
Why VMware?
With more than 400,000 customers, VMware is the industry's most proven and trusted platform for virtualisation and cloud computing.
Leave the technical stuff to us
Your server is being managed by professionals, giving you more time to manage your business, with 24/7 expert support. 
Discover Our Cloud Plans.
We offer both, cloud servers and managed private cloud solutions which will meet the needs of any type of business. Focus your time and efforts on what you do best, and leave the rest to us – backed by a team of expert specialists who are by your side 24/7, through thick and thin.
Private cloud
Tailored Solutions To Meet Your Exact Needs
Enterprise Grade Hardware, Dedicated To You
Complete Control with VMware vSphere
DDoS Mitigation As Standard
24/7 Expert UK support engineers
Encryption at Rest
Cloud Servers
Tailored Solutions To Meet Your Exact Needs
Enterprise Grade Hardware
Fully Redundant Multi-Tenant Platform
DDoS Mitigation As Standard
24/7 Expert UK support engineers
NVMe SAN Storage with Encryption at Rest
Why CWCS
Managing and maintaining servers can be a hassle and a drain on your time and resources. We will handle all that for you – so you can focus on your business.
  24/7 Supreme Support  – You can rely on us 24/7. We know that running a business isn't a 9-5 job, that's why our UK-based technical support team is always on hand to help.
  Leave the technical stuff to us – Your server is being managed by experienced engineer, giving you more time to manage your business, with 24/7 expert support.
  We prioritise your Data Security – You'll always get the highest levels of data security from our UK data centres. CWCS Managed Hosting is ISO 27001 accredited and UK Government G-Cloud approved. Encryption at rest.
  Free Data Migrations – Moving your hosting can be a big job with unexpected costs. We want to make it easier that's why we offer up to 2 hours of free data migration (subject to eligibility) when you transition to CWCS Managed Hosting.
Supreme Support
Rest easy, with our expert team on-hand 24/7, ready to help when you need them most. We also offer a free control panel migration service to take this load off your shoulders.
With us, you get:
  In-house UK Support available on the phone 24 hours a day, all year round.
  Pick the best support option for you. We offer both self-managed and fully managed servers. With our managed servers, you'll benefit from 
Enhanced response times, 

Operating system and control panel patching, 

Proactive real-time resource and service monitoring

Image backups to restore individual files or full image restorations, and we can hold your data for as long (or little) as required, compliant with GDPR. 
  A dedicated and highly knowledgeable account manager who checks in regularly to ensure you're getting the best service you need. 
  Technical expertise without the confusing jargon.
Technical Specifications
For our Cloud Server solutions. 
Choice of Operating System – including AlmaLinux, Debian, Ubuntu and Windows.
Enterprise Grade Hardware – At CWCS, we only use the very best HPE and EMC hardware which are renowned for reliability, scalability and exceptional performance.
NVMe SSD Storage – Our Supreme Cloud™ includes encryption at rest as standard and is built on super-fast EMC SSD SAN storage. This provides you with exceptional security, performance and reliability.
High Availability Network with DDoS Mitigation – Designed for speed, reliability and security. Our network ultilises tier 1 and 2 transit providers, selected for optimum connectivity to key networks and locations.
Choice of Control Panels – including Plesk and cPanel/WHM, allowing you to customise the server to your precise needs.
Next-Gen Cloud Platform – Powered by VMware, our enterprise platform is self-healing, self-aware and ensures consistently high levels of service and performance. 
Complete Control – Full SSH/RDP access enables you to take complete control of your server configuration.
Fully Redundant Platform – With no single point of failure, in the unlikely event of hardware failure, your cloud server will automatically move to another live node within the Supreme Cloud™ platform.
Automatic Virtual Machine (VM) Failover – Replication of VMs in your cloud is automatic, ensuring no data loss and high availability in the event of a hardware failure.
Industry-leading cyber-security
Our Data Centres are ISO27001 certified, and we have partnered with industry-leading specialists, to secure your sites with the best cyber-security in the market.
  Bitdefender® Ransomware Protection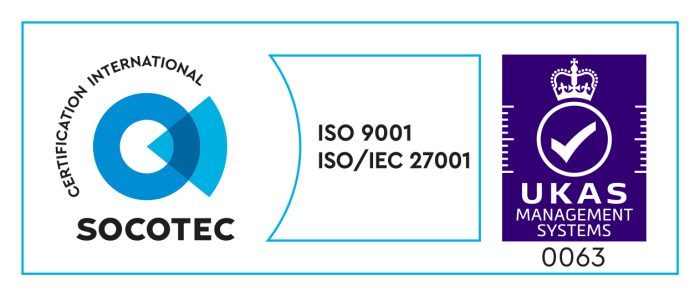 Compliant to ISO 9001:2015 & ISO 27001:2013, CWCS is independently audited for your assurance that you will receive the highest level of quality, and will ensure your information secure, intact, and only available to those authorised to access it.

The UK Government G-Cloud is an initiative targeted at easing procurement by public-sector bodies in departments of the UK Government of commodity information technology services using cloud computing.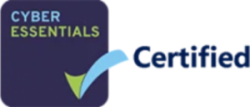 Cyber Essentials certification demonstrates our commitment to cyber security. Government and industry have worked together to produce a set of standards which helps organisations safeguard against the most common cyber threats.
The next steps, made easy.
Our team will be available from 9am-5pm, Monday to Friday.
UK Cloud Hosting provides an infrastructure that uses multiple servers, known as nodes, along with external
NVMe SAN storage. Unlike traditional hosting that relies on a single server, cloud hosting offers a scalable and flexible environment.
How does virtualisation in cloud hosting work
By employing virtualisation software, such as VMware, multiple servers are transformed into cloud-based platforms. If any server faces issues, the virtualisation software ensures your cloud software automatically transfers to an unaffected node, guaranteeing continuous uptime.
Why should I choose VMware for my cloud hosting
VMware is a highly trusted platform with over 400,000 customers globally. As a leading solution for virtualisation and cloud computing, it's a reliable choice for businesses of all sizes.
What's the difference between cloud hosting and managed private cloud hosting
Both cloud servers and private clouds offer virtualised environments. However, cloud serves is hosted on a multi-tenant platform, a private cloud offers a dedicated environment tailored specifically to a single client's needs.
Is UK Cloud Hosting secure
Absolutely. CWCS Managed Hosting takes data security seriously. Our UK data centres are ISO 27001 accredited and approved by the UK Government G-Cloud. Moreover, encryption at rest is standard, ensuring your data's utmost protection.
What support can I expect with UK Cloud Hosting
With CWCS, you're backed by a 24/7 expert UK support team. Your server is managed by professionals, freeing you up to focus on your business. Whether you face technical challenges or need guidance, our team is always ready to assist.
Do you offer migration services
Yes, we understand the potential complexities of migrating your hosting. That's why we offer up to 2 hours of free data migration (subject to eligibility) when you switch to CWCS Managed Hosting.
Can I customise my server setup
Certainly. CWCS offers a choice of operating systems, including AlmaLinux, Debian, Ubuntu, and Windows. You also have the option to choose from control panels such as Plesk and cPanel/WHM to tailor your server to your exact needs.
What measures do you take for cyber-security
We're committed to providing the best cyber-security in the market. Our partnerships with leading specialists and utilisation of tools like Cisco™ ASA Firewalls, Bitdefender® Ransomware Protection, and Barracuda Anti-Spam Firewall ensure the security of your sites.
Are there any guarantees with your UK Cloud Hosting service
Indeed. We stand by our promises with a 100% Network Uptime Guarantee. If, for any reason, we fail to meet our Service Level Agreement, we offer up to 100% credit of your monthly fees.