Next-Gen Cloud Platform
Powered by VMware, our enterprise platform is built on HPE and EMC hardware, with superfast NVMe Storage to ensure consistently high levels of performance.
Flexible and scalable
Our Next-Gen Cloud platform will safeguard your future, protecting you from damaging downtime whilst being fully scalable so it will grow with your business.
Safe and secure
Your data on our cloud server is isolated from other users, guaranteeing that it remains private and inaccessible to anyone else on the network.
Discover Our UK Cloud Server Hosting Plans
Perfect for businesses that require security, scalability and high-performance. Our Managed Cloud Server infrastructure has been designed from the ground up so that there is no single point of failure, you can rest assured your service would never be impacted by hardware failure again.
Why CWCS
There are many cloud hosting providers, however we understand that managing and maintaining your servers can be a hassle and a drain on your time and resources. We will handle all that for you – so you can focus on your business.
   24/7 Supreme Support  – You can rely on us 24/7. We know that running a business isn't a 9-5 job, that's why our UK-based technical support team is always on hand to help.
   Leave the technical stuff to us – Your server is being managed by experienced engineer, giving you more time to manage your business, with 24/7 expert support.
  We prioritise your Data Security – You'll always get the highest levels of data security from our UK data centres. CWCS Managed Hosting is ISO 27001 accredited and UK Government G-Cloud approved. Encryption at rest.
  Free Data Migrations – Moving your hosting can be a big job with unexpected costs. We want to make it easier that's why we offer up to 2 hours of free data migration (subject to eligibility) when you transition to CWCS Managed Hosting.
Supreme support
Rest easy, with our UK dedicated expert team on-hand 24/7, ready to help when you need us most. We also offer a free control panel migration service to take this load off your shoulders.
With CWCS Managed Hosting, you get:
In-house UK Support is available on the phone all day, everyday.
  At CWCS we provide self-managed and fully managed servers. Our team are on hand to help you decide which one is right for your business.
Enhanced response times,

up to 15 minutes.

Operating system and control panel patching.

Proactive real-time resource and service monitoring

Image backups to restore individual files or full image restorations, and we can hold your data for as long (or little) as required, compliant with GDPR. A dedicated and highly knowledgeable account manager checks in regularly to ensure you get the best service you need. 

Backups and disaster recovery to keep your server up and running.

Technical expertise without the confusing jargon.
To find out more about our cloud server hosting management plans and hosting services, view our datasheets here.
Technical information
Choice of Operating System – including CentOS, Alma Linux, Debian, Ubuntu and Windows.
Enterprise Grade Hardware – At CWCS, we only use the very best HPE and EMC hardware which are renowned for reliability, scalability and exceptional performance.
NVMe SSD Storage – Our Supreme Cloud™ includes encryption at rest as standard and is built on super-fast EMC NVMe SSD SAN storage. This provides you with exceptional security, performance and reliability.
High Availability Network with DDoS Mitigation – Designed for speed, reliability and security. Our network ultilises tier 1 and 2 transit providers, selected for optimum connectivity to key networks and locations.
Choice of Control Panels – including Plesk and cPanel/WHM, allowing you to customise the server to your precise needs.
Next-Gen Cloud Platform – Powered by VMware, our enterprise platform is self-healing, self-aware and ensures consistently high levels of service and performance. 
Complete Control – Full SSH/RDP access enables you to take complete control of your server configuration.
Fully Redundant Platform – With no single point of failure, in the unlikely event of hardware failure, your cloud server will automatically move to another live node within the Supreme Cloud™ platform.
Automatic Virtual Machine (VM) Failover – Replication of VMs in your cloud is automatic, ensuring no data loss and high availability in the event of a hardware failure.
Industry-leading cyber-security
Our Data Centres are ISO27001 certified, and we have partnered with industry-leading specialists, to secure your sites with the best cyber-security in the market.
  Bitdefender® Ransomware Protection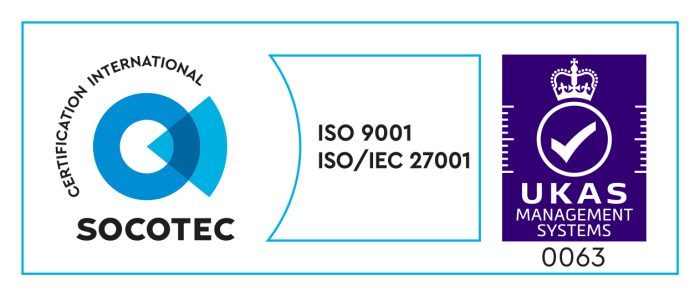 Compliant to ISO 9001:2015 & ISO 27001:2013, CWCS is independently audited for your assurance that you will receive the highest level of quality, and will ensure your information secure, intact, and only available to those authorised to access it.

The UK Government G-Cloud is an initiative targeted at easing procurement by public-sector bodies in departments of the UK Government of commodity information technology services using cloud computing.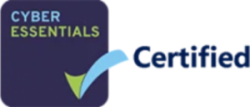 Cyber Essentials certification demonstrates our commitment to cyber security. Government and industry have worked together to produce a set of standards which helps organisations safeguard against the most common cyber threats.
Cloud Server Hosting FAQs
What is Cloud Server Hosting
UK Cloud Server Hosting is a service tailored for SMEs that offers a secure, scalable, and high-performance infrastructure. Designed from scratch to ensure no single point of failure, it enables businesses to scale resources with ease, offering growth solutions tailored to the business's needs.
Why choose CWCS's Cloud Server Hosting
We focus on three core qualities: security, scalability, and high-performance. CWCS offers a next-gen cloud platform powered by VMware and built on top-tier HPE and EMC hardware, ensuring consistent performance levels. With our platform, businesses can remain confident that there won't be any downtime, and their data remains segregated from other users.
How does CWCS ensure my data's security in the Cloud
Your data is isolated from other users on the same server, ensuring complete privacy. Additionally, CWCS Managed Hosting is ISO 27001 accredited, UK Government G-Cloud approved, and offers encryption at rest.
Are there various plans available for Cloud Hosting
Yes, CWCS offers a range of plans, starting from the CS-2000 plan at £36.00 per month to the CS-8000 plan at £193.00 per month, all of which come with varying levels of resources to fit your needs.
How does CWCS's support structure work
We offer UK-based 24/7 supreme support. Our UK-based technical team is available round the clock, ensuring you receive assistance when needed. Additionally, we offer up to 2 hours of free data migration for those transitioning to CWCS Managed Hosting.
What makes CWCS different from other cloud hosting providers
Beyond our commitment to technical excellence and 24/7 support, we prioritise your data security and provide a range of cyber-security tools, including Cisco™ ASA Firewalls, Bitdefender® Ransomware Protection, and Barracuda Anti-Spam Firewall.
Is CWCS Cloud Hosting platform scalable
Absolutely. Our cloud platform is designed to be flexible and scalable, ensuring that as your business grows, your hosting solution can grow with it, preventing any damaging downtime.
Do I have control over the server configuration
Yes, with CWCS you have full SSH/RDP access, allowing you to have complete control over your server configuration.
Where are CWCS's data centres located
CWCS Managed Hosting has data centres in Nottingham, Manchester, and London, all of which are ISO 27001 certified, ensuring a secure enterprise-grade infrastructure.
Why is CWCS's reputation in the managed hosting domain
CWCS is renowned for its technical expertise, customer service, and consistent 24/7/365 support. We are committed to delivering the best in the business. You can explore our Trustpilot reviews to see what our clients say about us.