Running mission-critical system and concerned about the security of your data?
We are ISO 27001 accredited and UK Government G-Cloud approved, so you can trust your data is in safe hands.
Can your current system handle sudden surges and demands?
As the platform is solely for your use, you can scale cloud server resources on the fly, to meet whatever your business may demand.
Can you rely on support whenever you need it?
If your business relies on a mission-critical system around the clock, our technical support team are on-site and available 24/7/365.
The Best Private Cloud Hosting Provider
Are you one of the many businesses that have been critically affected by hardware failure, and need a purpose-built cloud platform bespoke to your needs?
Our Private Cloud platform will safeguard your future, protecting you from damaging downtime whilst being fully scalable to cope with any challenge.
We pride ourselves on working with our customers to make sure they can thrive whatever obstacles they face now and in the future, even when unseen. But don't take our word for it; see what they say about working with us:
Don't take our word for it
see what our customers say:



Private Cloud Solutions
If you know what you are looking for, simply configure your Next-Gen cloud server, and get online within minutes.
Perfect for businesses that require security, scalability and high-performance. Our Managed Private Cloud infrastructure has been designed from the ground up so that there is no single point of failure, you can be rest assured your service would never be impacted by hardware failure again.
Private Cloud
Hypervisor
VMware
Hardware Nodes
1
CPU
Intel Xeon 8 Core
RAM
32GB
Storage
SSD
Load Balancing
No
Redundant Private Cloud
Hypervisor
VMware
Hardware Nodes
4
CPU
2x Intel Xeon 8 Core
RAM
64GB
Storage
VMware vSAN
Load Balancing
Yes
Redundant Private Cloud
Hypervisor
VMware
Hardware Nodes
4+
CPU
2x Intel Xeon 8 Core
RAM
192GB+
Storage
HPE storage
Load Balancing
Yes
Get started with your Private Cloud….
1) Simply click the link below and provide us with your contact details.
2) We will call you back within two business hours and ask you some questions about your business, and your mission-critical hosting needs.
3) Using that information, we will send you a bespoke proposal and give you a call-back to go through it with you.
How You Benefit From Cloud Hosting
  Enterprise Grade Hardware – At CWCS, we only use the very best HPE hardware which are renowned for reliability, scalability and exceptional performance.
  Bespoke storage solutions – Utilising VMware's vSAN or an EMC SSD SAN solution. Provides you with exceptional security, performance and reliability.
  Complete Control – Full SSH/RDP access enables you to take complete control of your server configuration.Fully Redundant Platform – With no single point of failure, in the unlikely event of hardware failure, your cloud servers will remain online.
  Automatic Virtual Machine (VM) Failover – Replication of VMs in your private cloud is automatic, ensuring no data loss and high availability in the event of a hardware failure.
  10Gb/s Network – Our UK data centres are interconnected with our 10Gb/s core network which has been designed for speed, reliability and security. We are multi-homed with tier 1 and 2 transit providers, selected for optimum connectivity to key networks and locations.
  Choice of operating system – including CentOS, Debian, Red Hat, Ubuntu and Windows.
The heavy lifting, done for you
Our private cloud hosting platform has been created specifically for customers that host mission-critical systems. You'll enjoy the reliability, performance, scalability, and complete control provided by dedicated hardware and VMware technology.
Hosted from our UK data centre, provisioned on enterprise-grade hardware, and virtualised using VMware technology. The replication of VMs in your private cloud is automatic, ensuring no data loss and high availability in the event of a hardware failure.
We know they need optimum performance and the flexibility to meet ever-changing business needs, and our systems provide this while being fully scalable. Whatever direction your business is heading, our servers can ensure you meet any challenges ahead.
All our managed private cloud solutions include server performance monitoring, essential security updates and an image backup of each cloud server. If you're looking for a Managed Private Cloud Hosting solution which offers you complete control and peace of mind, allowing you to get on with the running of your business, then a managed Private Cloud solution is the perfect solution for you.
Supreme support
You can rest easy with our expert team on-hand 24/7, ready to help when you need them most.
With us, you get:
  In-house UK Support available on the phone 24 hours a day, all year round.
  Pick the best support option for you. We offer both self-managed and fully managed solutions. With our managed servers, you'll benefit from 
Enhanced response times, 

Operating system and control panel patching, 

Proactive real-time resource and service monitoring

Image backups of each cloud server to restore individual files or full image restorations, and we can hold your data for as long (or little) as required, compliant with GDPR. 
  A dedicated and highly knowledgeable account manager who checks in regularly to ensure you're getting the best service you need. 
  Technical expertise without the confusing jargon.
Infrastructure to help you succeed
Get the flexibility and capacity to grow your business without wasting time and money managing your own infrastructure. Built on fully redundant hardware means that should any of the hardware fail, your server will remain online at all times. 
We have a 100% Network Uptime Guarantee and our Supreme support team are there to help you in the event of any system failures or faults. Our impressive time to resolution stats, all regularly measured by internal KPIs, gives you what you need to succeed.
  Highly secure UK Data Centres
  100% Uptime SLA
  Fully Redundant Platform
  10Gb/s Network
Industry-leading cyber-security
Our Data Centres are ISO27001 certified, and we have partnered with industry-leading specialists, to secure your platform, websites and applications, with the best cyber-security in the market. Hacked sites, DDoS, and Zero-day attacks will be a thing of the past. 
  Bitdefender® Ransomware Protection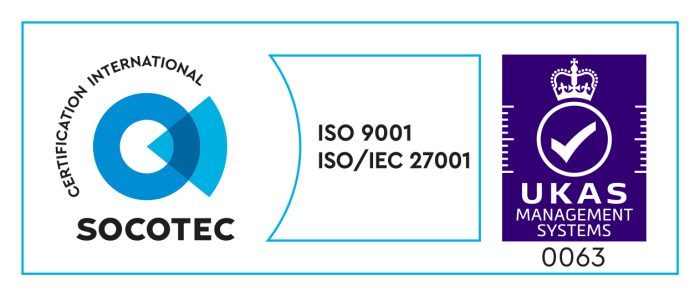 Compliant to ISO 9001:2015 & ISO 27001:2013, CWCS is independently audited for your assurance that you will receive the highest level of quality, and will ensure your information secure, intact, and only available to those authorised to access it.

The UK Government G-Cloud is an initiative targeted at easing procurement by public-sector bodies in departments of the UK Government of commodity information technology services using cloud computing.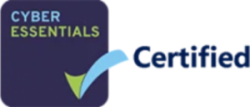 Cyber Essentials certification demonstrates our commitment to cyber security. Government and industry have worked together to produce a set of standards which helps organisations safeguard against the most common cyber threats.