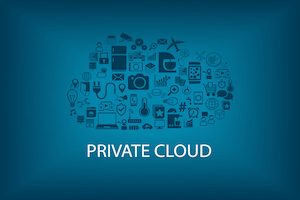 The virtual private cloud technology allows the end user to host files, data, and applications on a remote server that can be accessed at any access point. Virtual private clouds are used by all types of businesses, from small to large.
Expectations are that many enterprises will adopt the technology from 2016 to 2022. The virtual private cloud market is expected to show a global market growth of 26.35%.
North America has invested plenty of resources into the private cloud technology, and compared to other investors, has a huge market share. The majority of companies playing a part in the market are present in both Europe and North America. Those regions are showing fast growth rates, and this particular market is starting to penetrate the other regions.
Asia-Pacific is another promising region, with APEJ Japan being the fast-growing expansion of this market in the period of 2016-2022. The region has a huge scope of virtual private cloud market applications.
Globally, the virtual private cloud market is a popular choice not only among corporate entities but also private users. Currently, both of these markets are experiencing fast growth. The growth rate of the market is expected to increase in the years to come as private cloud network companies are making investments into the technology.
The demand for virtual private cloud services, storage, and applications seems to be growing. Key players in the market come from various sectors, including banking, healthcare, telecom, e-commerce, transportation, and others. Google, VMware, Hewlett-Packard, and Computer Sciences Corp are just some examples of the companies playing a huge part in the market.
The data used in this article was sourced from MarketIntelReports. The company focuses on providing premium market intelligence, databases, and strategic insights.
Return to blog page