Short of Time?
You can upgrade to managed hosting to leave all the technical stuff to us. You can then rest easy in the knowledge that your server is being managed by professionals.
Being Held Back?
Our virtual machine hosting consultants will provide you with the best solution to meet your current and future needs. By working with you we will provide you with a fully bespoke VMware ESXi server solution with the performance and capacity that won't hold you back.
Need Better Value?
Our servers give you supreme performance, but we also give you 24/7 support. You'll have a wealth of technical expertise to back you up at every turn.
Our Mission
Perhaps you're frustrated with your previous partner, have never considered a virtualised dedicated server before, need an upgraded system for a new project, or simply just not getting the support or value for money.
Whichever story resonates with you, you've found the partner you need. We'll provide the information you need to make informed decisions, and identify bespoke solutions that will make a difference to you. Our service provides industry-leading solutions, for all.
We're proud to do things differently. We'll provide the infrastructure to help your business thrive, making sure none of the leg work or stress falls on you. We'll provide exactly what you need, whether an off-the-shelf solution or a tailor-made option, and we'll be as hands-on, or off, as for the day-to-day server management.
We've got your back. Join the thousands who trust CWCS.
Don't take our word for it
see what our customers say: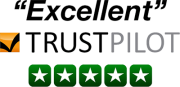 Superb VMware ESXi Dedicated Server Performance, With Zero Hassle
All our VMware ESXi Dedicated Servers are super-fast and highly reliable, offering fantastic performance. Ideal for organisations large and small, a dedicated server with VMware ESXi enables you to create multiple virtual machines, each running your choice of operating system and applications.
You'll benefit from:
High Specification HPE Hardware

Unlimited Bandwidth

The ability to create and delete Virtual Machines

Efficient use of resources

Free Data Migrations

Free Annual Hardware Upgrade

24/7/365 Technical Support



You can rely on the experience and expertise of our Support Team's VMware ESXi specialists. Your data will be in safe hands. Our friendly team are on site and on hand, providing 24/7/365 support to you. They're only a phone call away at all times.
With a Fully Managed solution, leave the hassle of server management to our experts.
The next steps, made easy.
1) Simply click the link below and provide us with your contact details.
2) We will call you back within two business hours and ask you some basic questions about your business.
3) Using that information, we will send you an easy-to-understand proposal and give you a call-back to go through it with you.
If you already have a good idea about what you need, then you can also take a look at our fantastic server offerings. And of course, if you need more details about anything, then our experts are waiting to help.
Discover Our VMware ESXi Dedicated Server Plans

At CWCS, we understand that making the right technology choices is imperative to your business' success.
But there's a lot of jargon and sales-speak out there, and making the right choice can soon get very tricky. We get it! That's why we believe in doing things differently.
Speak to someone who understands
Supreme VMware ESXi Server Hosting
  Range of Support options
  ISO 27001 Certification
  UK Data Centres
  Fully Customisable
 Supreme Customer Service
  100% Network Uptime Guarantee
  Upstream DDoS Mitigation Included
Technical specifications
VMware ESXi Dedicated Server
  Enterprise Grade Hardware – At CWCS we only use the very best HP Enterprise Rack Servers which are renowned for reliability, scalability and performance, which are built to be able to handle high-workloads to meet your business demands.

  Xeon Intel Processors – The HPE servers include the latest, super-fast, hyper-threaded processors, designed to maximise performance for high-compute tasks, and are ideal for virtualisation.
  DDR4 RAM – Delivers significant performance advantages over DDR3 RAM and utilises less power, which overall leads to a high performing, stable system.
  Solid State Drives (SSDs) – SSDs are faster, more reliable and more robust than standard hard drives.
  Redundant PSU – If required, a redundant PSU can be installed, offering you peace of mind and safe in the knowledge that if there was a PSU failure, your server would remain online.
  10Gb/s Network – Our UK data centres are interconnected with our 10Gb/s core network which has been designed for speed, reliability and security. We are multi-homed with tier 1 and 2 transit providers, selected for optimum connectivity to key networks and locations.
  1Gb/s Connection – On request, customers servers can be connected to a Gb port for exceptional network speed with unlimited data transfer included.
Service Level Agreement
  SLA included with all contracted Dedicated Servers
  100% Financially backed network uptime guarantee
  1 Hour hardware replacement
  Free annual hardware upgrade on request
Operating Systems Available
  ESXi 6.x
  ESXi 7.x
Server Management Options
 Full Administrative SSH Access to the server
vSphere can be installed to manage the VMs
Plesk and cPanel Web Hosting Control Panels can be installed and licenced on the VMs if required.
We would love to chat with you about your requirements, so feel free to start a LiveChat, drop us an email, or give us a call.
Supreme support
You can find our support plans here. We can support you as much or as little as required. It's that simple.
Our popular Gold and Platinum managed VMware ESXi Dedicated Servers are the perfect solution. They'll help keep your data secure, and mean that you stay in control of your tech infrastructure.
Let us look after your servers, so you can look after your business.
With CWCS, you get:
  Friendly, knowledgeable VMware ESXi technicians available 24 hours a day, 7 days a week, 365 days a year.
  A dedicated, experienced account manager who'll regularly check that you're getting what you need.
  Flexible management. We can manage the whole system for you, or if you prefer, we can manage just the basics.
  Full control of the hardware, your websites, and applications you host on it.

Discover how we can support you
Industry-leading cyber-security
Our Data Centres are ISO27001 certified, and we have partnered with industry-leading specialists, to secure your sites with the best cyber-security in the market. Hacked sites, DDoS, and Zero-day attacks will be a thing of the past.
  Bitdefender® Ransomware Protection
Put Your Servers In Safe Hands With Our Supreme Hosting
Get superior, highly-efficient performance, with none of the hassle, along with all the support you could ever need. View our services to see which of our hosting options best suits you.