Great Benefits of Managed Hosting with CWCS in Nottingham
Our managed hosting servers, anchored by UK data hubs certified with ISO 27001, ISO 9001, and Cyber Essentials, promise that you can consistently bank on the credibility and safeguarding of our hosting milieu. If you're in pursuit of secure managed hosting services in Nottingham, depend on us to shield your data and sustain your business operations perpetually.
Hesitant about your requisites? No worries! Provide us your contact data, and our dedicated managed hosting solutions team will revert in 2 business hours. We'll then draft a bespoke, transparent, and plain-speaking proposal meeting your exact needs. We stand as the managed hosting providers for Nottingham, delivering a broad spectrum of services, from comprehensive web hosting services to distinct managed hosting solutions. For entities desiring excellence, we further present Managed Hosting cloud solutions for Nottingham.
Entrust your hosting prerequisites to us, the frontrunners in Nottingham. Engage with a hosting specialist now to embark on your journey towards streamlined, secure, and effortless online commerce activities.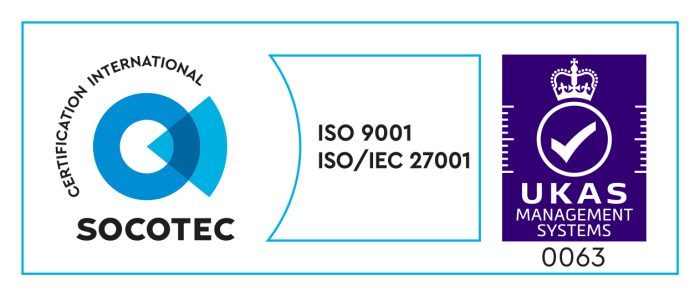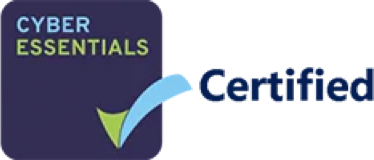 Supremely-Safe UK Data Centres catering to Nottingham enterprises and residents.
Anticipate only the highest echelons of data security from our UK-situated data facilities. CWCS Managed Hosting possesses ISO 27001 certification, backed by the UK Government's G-Cloud initiative.
Secure Managed Hosting Service in Nottingham.
Our solutions have garnered praise as premier managed hosting in Nottingham. We clinched a finalist position in the ISPA "Best Hosted Service" category.
Free Data Migrations
Transitioning to our all-encompassing managed hosting services in Nottingham is made simpler with up to 2 hours of complimentary data movement (based on eligibility). We extend some of the most reasonably priced managed hosting packages in Nottingham without compromising on quality.
Highly Secure Data Centres in the UK dedicated to Nottingham enterprises.
Rest easy, knowing that your server assets are positioned and fortified under optimal conditions. Our UK data hubs boast multilayered security, robust internet links, and N+1 energy resources.
Continuous, All-Year-Round Superior Support.
Via our holistic managed hosting in Nottingham, enjoy ceaseless contact with our on-site technical support squad. We ensure the uninterrupted functionality of your vital infrastructures, letting you hone in on attaining your corporate aims.
Experienced Managed Hosting Provider in Nottingham.
With an odyssey exceeding two decades, we're recognized as a top-tier managed hosting entity in Nottingham. Established in 1999 and managing data centres across the UK, our expertise stands unmatched. Whether your requisites encompass flexible managed hosting platforms or private cloud managed hosting in Nottingham, our guidance is second to none.
Cutting-Edge DDoS Defence
 Stay insulated from ubiquitous malicious onslaughts via our avant-garde upstream Distributed Denial of Service (DDoS) defences and in-house systems. We affirm that your managed hosting services in Nottingham remain protected.
Diverse Hosting Offerings.
We showcase elite managed hosting services in Nottingham, catering to multifaceted needs. From elementary website hosting to all-encompassing managed cloud hosting services, our propositions are resilient, modifiable, and secure, championed by our 24/7 support crew. Select us as your managed hosting provider in Nottingham to relish top-tier service and assistance.
Managed Hosting Services that
More Than
0

%

Surveyed customers that rate our service highly
Worldwide
Customers in 0 countries
Over
0

%

Surveyed customers that would recommend us

IDT Limited
04 Dec 2023

"
Gives us such an advantage over our competitors
"Having the same dedicated account manager over the years who knows our business and how we work, gives us such an advantage over our competitors. If we do not have the resource, infrastructure or knowledge internally then we know we can lean on CWCS, who do!"
Pearl and Dean
04 Dec 2023

"
CWCS out shone other companies due to their SLAs
"When looking through available hosting options, CWCS out shone other companies due to their SLAs, competitive pricing, flexible bandwidth options, generous server specification and 'can do' attitude."
Nottingham City Council
04 Dec 2023

"
"
Nottingham City Council
These improvements will make travelling by public transport in Nottingham even better.
"These improvements will make travelling by public transport in Nottingham even better. By making tickets available more easily online and at kiosks and outlets in and around the city, public transport becomes a more appealing way to travel for even more people."
Read All Our Reviews
Discover Your Optimal Managed Hosting Solution in Nottingham
Considering your managed hosting requirements in Nottingham? Simply submit your contact credentials via the button provided, and our CWCS crew will touch base within 2 business hours. Following our dialogue, we'll compose a lucid, user-friendly proposal tailored to your explicit needs. We'll then elucidate each facet of the proposal, ensuring your total clarity on the procedure.
Speak to a managed hosting specialist