CWCS Managed Hosting Partnered with Cloudflare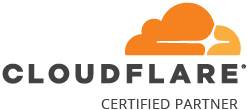 As part of our growing managed hosting services, CWCS are delighted to be a Cloudflare certified partner, and excited by the advanced website performance, and security features that are possible with Cloudflare.
Also, as a certified partner, CWCS customers could benefit from partner rate discounts.
What is Cloudflare?
Cloudflare provide a worldwide content delivery network, delivering accelerated website performance, and intelligent security – backed up by a bold value proposition:
"We'll make any website twice as fast and protect it from a broad range of web threats"
Their well-established network powers more than 400 billion monthly page views, which is more than Apple, Twitter, Wikipedia, Zynga, eBay, Amazon, PayPal, AOL, Instagram and Bing combined.
Accelerate Website Performance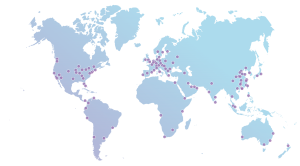 Operating in excess of 120 strategically located data centres across the globe, once you're signed up to Cloudflare, your traffic is then routed to the nearest data centre.
As traffic passes through the data centres, Cloudflare intelligently determines what parts of your website are dynamic, and what parts are static. The static portions are cached on their servers for less than 2 hours, before they check to see if any updates have been made.
This process moves your static pages closer to your visitors, and improves your overall website performance significantly.
Improved User Experience
The intelligent caching strategy means you save on bandwidth usage, which means saving money, and decreases the load on your servers. Also, your web applications will run faster and more efficiently than ever.
Cloudflare customers see on average a 60% decrease in bandwidth usage, and a 65% in total requests to their servers. The overall effect is that page load times on your site are typically reduced by 50%, meaning higher engagement statistics, and happier visitors!
Intelligent Security
Offering a broad range of protections, including DDoS, hacking and spam. Security systems are adapted based on traffic pattern analysis of millions of visitors in real time, ensuring only the good traffic gets through.
Cloudflare is one of the largest DDoS protection networks in the world, and has successfully mitigated attacks bigger than 400Gbps.
What is both unique, and powerful about Cloudflare is that their system gets smarter the more sites that become part of the Cloudflare community .
Choosing the Right Plan for your Business
CWCS are able to offer fully managed support for both Pro, and Business Cloudflare plans.
Pro Plan
Key features for professional websites and blogs requiring basic security and performance:
• Limited DDoS Protection
• Global CDN
• Shared SSL Certificate
• I'm Under Attack™ Mode
• Web Application Firewall
• Mirage™ Image Optimisation
• 20 Page Rules Included
Business Plan
Key features for eCommerce websites, and businesses requiring advanced security and performance, PCI compliance, and support:
• Everything in Pro Plan
• Advanced DDoS Protection
• Custom SSL Certificate
• Bypass Cache on Cookie
• PCI Compliance
• Accelerated Content Delivery with Railgun™
• 50 Page Rules Included
Compare all Cloudflare plans and features
Already with Cloudflare?
Don't worry, you could still benefit from our Cloudflare managed service, and partner rate discounts. Please give us a call on 0800 1 777 000 or email, and our team of experts will explain just how straightforward the process is.
New to Cloudflare?
To join the ever increasing Cloudflare community, please call 0800 1 777 000 or email, and we'll set you up on the plan most suited to your business requirements.

CWCS are here to look after your online infrastructure, so you can look after your business!