Are you losing time, and missing opportunities?
We remove the worry and frustration that is caused by not having the right service in place or the technical expertise to effectively manage a server.
Is your current plan holding you back?
Our experts are on-hand to give you tailored advice on the solutions that will drive your growth and future-proof your operations.
Are you getting the best value for money?
Our customers note our service levels as a clear differentiator. With our pricing, you get superior service and performance.
Many customers come to us frustrated by poor customer service and inconsistent support. In search of a refreshing change from the confusing industry jargon they're used to – and that's where we do things differently. By helping you understand the ins and outs of all your options, you can make informed decisions about the right solutions for your unique business needs.
It's our mission to boost your business to the next level with a Dedicated Server. We're proud of the high standards of service and support we maintain and our close partnership with your team.



Don't take our word for it
see what our customers say:
Managed Dedicated Servers Enhanced Performance, Security and Reliability
The heavy lifting, done for you
Your Dedicated Servers will be located in our highly secure ISO 27001 accredited UK data centres. To give you the very best performance and reliability we only use HP Enterprise hardware and to make it even easier for you, we will take care of transferring your websites free of charge.

Backed by our 24/7 industry-leading support to help you get up-and-running with ease. And a dedicated account manager who checks in regularly to ensure you're getting the supreme service you need.
UK Managed Dedicated Server Hosting
The next steps, made easy.
1) Simply click the link below and provide us with your contact details.
2) We will call you back within two business hours and ask you some basic questions about your business.
3) Using that information, we will send you an easy-to-understand proposal and give you a call-back to go through it with you.
If you already have a good idea about what you need, then you can also take a look at our fantastic server offerings. Simply select your Operating System of choice and continue your Dedicated Server journey.
Discover Our Dedicated Server Plans

At CWCS, we understand what it's like to want to do things the right way, to offer the best product or service, and to really stand out from the crowd. Technology, now more than ever, is imperative to achieving this. By making the right technology choices, you can ensure that your business and your customers' data is secure and that you are in control of your tech infrastructure. 
But, with all the options, jargon, sales-speak and lack of clarity, how do you determine the right choice.
We believe in a new way – by partnering with you, our customers, to put your needs and goals front-and-centre in your technology decision-making. Giving you the tools you need now and in the future.
Step 1
Questions will be asked around the operating system, control panel, security and the support you need from us. All of which can be tailored to your requirements. And don't worry, if you don't know, our experts are on hand to advise of the best practices.
Step 2
You will then receive a proposal for the solution that will meet your needs, and we will continue to work with you to ensure that you fully understand every element of the solution.
Step 3
Once the terms of the agreement have been finalised, our specialist team of engineers will set up and configure the server to the agreed specification.
Start your journey towards a better server hosting solution today
Get in touch
Supreme support
Rest easy, with our expert team on-hand 24/7, ready to help when you need them most. We also offer a free control panel migration service to take this load off your shoulders.
With us, you get:
  In-house UK Support available on the phone 24 hours a day, all year round.
  Pick the best support option for you. We offer both self-managed and fully managed servers. With our managed servers, you'll benefit from 
Enhanced response times, 

Operating system and control panel patching, 

Proactive real-time resource and service monitoring

Image backups to restore individual files or full image restorations, and we can hold your data for as long (or little) as required, compliant with GDPR. 
  A dedicated and highly knowledgeable account manager who checks in regularly to ensure you're getting the best service you need. 
  Technical expertise without the confusing jargon.
Discover how we can support you
Infrastructure to help you succeed
Get the flexibility and capacity to grow your business, without wasting time and money managing your own infrastructure. We have a 100% Network Uptime Guarantee and our Supreme support team are there to help you in the event of any system failures or faults. Our impressive time to resolution stats, all regularly measured by internal KPIs, gives you what you need to succeed.
  Fully redundant 10Gb network, with a financially backed 100% Network Uptime Guarantee
  N+1 Power with 100% renewable energy, and Riello UPS 
  Stulz in-row air conditioning
  Enterprise-Grade, best-in-class, HPE Hardware, Intel® Xeon® Processors and Solid State Drives that provide Supreme reliability and performance.
  Get the right package for your needs, from our standard offerings through to more sophisticated solutions.  
  Free annual hardware upgrades on request, to always keep you up-to-date and ahead of the curve.
  Gain access to our leading data centre facilities based in the UK (Nottingham, Manchester and London), the U.S. (Miami, Dallas, San Francisco), and Canada (Toronto).
Industry-leading cyber-security

Compliant to ISO 9001:2015 & ISO 27001:2013, CWCS is independently audited for your assurance that you will receive the highest level of quality, and will ensure your information secure, intact, and only available to those authorised to access it.

The UK Government G-Cloud is an initiative targeted at easing procurement by public-sector bodies in departments of the UK Government of commodity information technology services using cloud computing.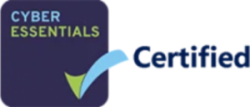 Cyber Essentials certification demonstrates our commitment to cyber security. Government and industry have worked together to produce a set of standards which helps organisations safeguard against the most common cyber threats.