CWCS Awarded G-Cloud 9 Supplier Status
We are delighted to announce CWCS Managed Hosting have been successful in their application for Government Cloud Computing (G-Cloud 9) supplier status in the categories of Cloud Hosting and Cloud Support.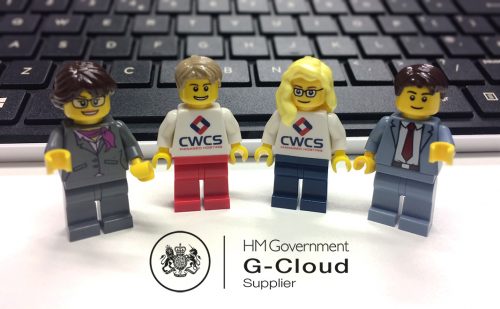 G-Cloud is a U.K. government programme to promote government-wide adoption of cloud computing. The initiative focuses on cloud computing's capability for economic growth, and flexibility to create a more efficient way of delivering public services.
Also, for procurement purposes IT departments can browse potential suppliers safe in the knowledge that every company listed has met strict standards set out by the UK government.
Karl Mendez, Managing Director comments:
"Changes from G-Cloud 8 were made with the assistance from the National Cyber Security Centre, and compliance to this new framework strongly backs up our ongoing commitment to secure and reliable hosting".
We already work with a number of government bodies as well as NHS Trusts, and this accreditation endorses our commitment and investment to position us at the forefront for hosting within the public sector.
For more information about our Cloud Hosting solutions, call +44 (0)800 1 777 000 or visit our website.

Let CWCS look after your online infrastructure, so you can look after your business!