After 100 Trustpilot Reviews: Everything is "Excellent" at CWCS Managed Hosting!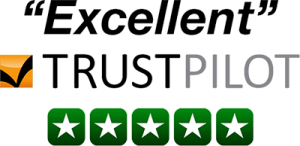 We are delighted to announce that we've not only reached 100 Trustpilot reviews, we have also achieved the maximum 5-star rating from 86% of our reviewing customers.
Trustpilot is one of the most established and independent review sites. Also, Trustpilot will check that each and every review is genuine and for these reasons, encourage potential customers to use this unbiased insight when selecting their hosting provider.
Of course, review sites leave companies open to negative feedback and we will never shy away from bad reviews, although extremely rare, do allow us to learn from our customers, which helps us grow as a business and continue to provide Supreme Hosting.
We'd like to take this opportunity to thank everyone who took the time out of their busy schedule to help achieve this important milestone for CWCS Managed Hosting.
Here are some of our favourite reviews, starting with "The BIG 100" :-
"Excellent service from everyone at the company for over 10 years now – from the knowledgeable sales team to the fast and efficient support team. Highly recommended".
"I have had a CWCS dedicated server for 10 years and not a problem. The few times I needed to ask for some advice they got back to me almost immediately. Certainly worth paying a little extra for the excellent professional service. I would recommend CWCS to any of my friends".
"The collective team at CWCS went above and beyond to help resolve issues we had with our old hosting company. They were friendly, professional, knowledgeable and did everything they could to help. A great company to work with and I will actively be recommending them to other businesses looking for hosting".
"I recently migrated over 20 domains across from another hosting provider to two cloud based virtual servers on the CWCS network. I received fabulous customer service throughout, support tickets are always responded to immediately, I couldn't be more happier".
You can see all our reviews on our Trustpilot page.
The entire team here at CWCS Managed Hosting are committed to delivering a first class service to all our customers and looking forward to building on these great reviews.