Dedicated to you
A dedicated server is when a physical server/s is dedicated to a single business and optimised to your unique requirements, including performance and security. 
Giving you peace of mind
Guaranteed speed, performance and uptime that shared resources can't compete against. And, for those dealing with sensitive data, having a dedicated resource provides additional peace of mind.
Leave the technical stuff to us.
We know that keeping your business up and running isn't 9-5, so neither are we. With 24/7 UK-based expert support, you know we're always here to help you.  
Discover Our Dedicated Server Plans. First Month Free.
We offer both, Windows and Linux managed dedicated servers which meet the needs of any type of business. Focus your time and efforts on what you do best, and leave the rest to us – backed by a team of expert specialists who are by your side 24/7, through thick and thin.
Not sure what you need? No worries, our hosting specialists are here to help
Download our Dedicated Server brochure today
Need more information? No problem, our brochure has all the information that you need to know about dedicated servers.
Why CWCS
Managing and maintaining servers can be a hassle and a drain on your time and resources. We will handle all that for you – so you can focus on your business.
  24/7 Supreme Support  – You can rely on us 24/7. We know that running a business isn't a 9-5 job, that's why our UK-based technical support team is always on hand to help.
  Leave the technical stuff to us – Your server is being managed by experienced engineer, giving you more time to manage your business, with 24/7 expert support.
  We prioritise your Data Security – You'll always get the highest levels of data security from our UK data centres. CWCS Managed Hosting is ISO 27001 accredited and UK Government G-Cloud approved. Encryption at rest.
  Free Data Migrations – Moving your hosting can be a big job with unexpected costs. We want to make it easier that's why we offer up to 2 hours of free data migration (subject to eligibility) when you transition to CWCS Managed Hosting.
Supreme Support
Rest easy, with our UK based dedicated expert team on-hand 24/7, ready to help when you need them most. We also offer a free control panel migration service to take this load off your shoulders.
With CWCS Managed Hosting, you get:
In-house UK Support is available on the phone all day, everyday.
  At CWCS we provide self-managed and fully managed servers. Our team are on hand to help you decide which one is right for your business.. With our managed servers, you'll benefit from 
Enhanced response times, 

up to 15 minutes.

Operating systems and control panel patching.

Proactive real-time resource and service monitoring

Image backups to restore individual files or full image restorations, and we can hold your data for as long (or little) as required, compliant with GDPR.

A dedicated and highly knowledgeable account manager checks in regularly to ensure you get the best service you need. 

Backups and disaster recovery to keep your server up and running.

Technical expertise without the confusing jargon.
To find out more about our server management plans and hosting services, view our datasheets here.
Technical Specifications
Xeon Intel Processors – The HPE servers include the latest, super-fast, hyper-threaded processors designed to maximise performance for high-compute tasks and are ideal for virtualisation.
  DDR4 RAM – Delivers significant performance advantages over DDR3 RAM and utilises less power, which overall leads to a high performing, stable system.
  Solid State Drives (SSDs) – SSDs are faster, more reliable and more robust than standard hard drives.
  RAID – Is a technology that combines multiple physical disk drive components into one or more logical units for the purposes of data redundancy, performance improvement, or both.
  Redundant PSU – If required, a redundant PSU can be installed, offering you peace of mind and safe in the knowledge that if there was a PSU failure, your server would remain online
High Availability Network with DDoS Mitigation – Designed for speed, reliability and security. Our network ultilises tier 1 and 2 transit providers, selected for optimum connectivity to key networks and locations.
  1Gb/s Connection – On request, customers servers can be connected to a Gb port for exceptional network speed with unlimited data transfer included.
Operating Systems Available
Windows Server Standard Edition
Windows Server Datacenter Edition
AlmaLinux
Ubuntu
Debian
Server Management Options
  Plesk Web Hosting Control Panel
  cPanel/WHM Web Hosting Control Panel
 Full Administrative Remote Desktop Access
Available Software/Applications
With 1000s of available applications for your operating system, you will be able to have your dedicated server configured to meet your business needs.
For simpler server management, we recommend installing a web hosting control panel such as Plesk. Plesk comes pre-installed with many fundamental applications and software such as PHP, MySQL, IIS, Nginx, and mailenable. With an easy to use control panel interface, you will spend less time configuring your server and more time growing your business.
We would love to chat with you about your requirements, so feel free to start a LiveChat, drop us an email, or give us a call.
Industry-leading cyber-security
Our Data Centres are ISO27001 certified, and we have partnered with industry-leading specialists, to secure your sites with the best cyber-security in the market.
  Bitdefender® Ransomware Protection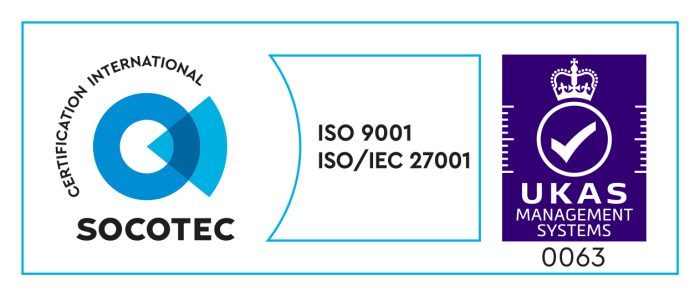 Compliant to ISO 9001:2015 & ISO 27001:2013, CWCS is independently audited for your assurance that you will receive the highest level of quality, and will ensure your information secure, intact, and only available to those authorised to access it.

The UK Government G-Cloud is an initiative targeted at easing procurement by public-sector bodies in departments of the UK Government of commodity information technology services using cloud computing.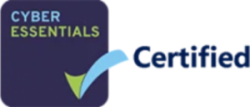 Cyber Essentials certification demonstrates our commitment to cyber security. Government and industry have worked together to produce a set of standards which helps organisations safeguard against the most common cyber threats.
The next steps, made easy.
Our team will be available from 9am-5pm, Monday to Friday.
UK Dedicated Servers FAQs
What is a UK Dedicated Server
A UK Dedicated Server is a physical server exclusively devoted to a single business. At CWCS, our servers are tailored to meet your unique requirements in terms of performance and security.
Why should I choose a UK dedicated server over shared resources
Dedicated servers offer superior speed, performance, and uptime, a luxury that shared resources often struggle to provide. For those handling sensitive data, a dedicated resource ensures heightened security and peace of mind.
What support can I expect with CWCS's UK Dedicated Servers
We pride ourselves on providing 24/7 UK-based expert support. No matter the hour, our experienced team is always ready to assist you, ensuring your business operations run smoothly.
What plans do you offer for dedicated servers
We offer a range of plans:DS-4000: Starts at £69.00/month, DS-4000+: Starts at £139.00/month, DS-6000: Starts at £219.00/month, DS-8000: Starts at £339.00/month.
What technical features are included with your servers
Our servers boast of: Xeon Intel Processors for optimal performance DDR4 RAM for stability and performance Solid State Drives (SSDs) for speed and reliability RAID technology for data redundancy and performance A high-availability network with DDoS mitigation for utmost security and speed.
What operating systems are available
We support various operating systems including Windows Server Standard and Datacenter Editions, AlmaLinux, Ubuntu, and Debian.
Can you help me migrate my data to CWCS
Certainly! To ease your transition to CWCS Managed Hosting, we offer up to 2 hours of free data migration, subject to eligibility.
How do you ensure the security of my data
CWCS is fully compliant with GDPR and holds certifications like Cyber Essentials, G-Cloud, and ISO 27001. All our data centres in the UK are ISO 27001 certified. We prioritise your data's security, ensuring it remains confidential and accessible only to those authorised.
Why choose CWCS Managed Hosting for UK Dedicated Servers
CWCS brings technical excellence, supreme support, and a reputation for quality. Our mission is to provide you with reliable and comprehensive hosting services, powered by 100% renewable energy and backed by expert support 24/7/365.
I'm still unsure about my hosting needs. Can I speak to someone
Absolutely! Our hosting specialists are always ready to assist. Please get in touch for a personalised consultation. For any other questions or to delve deeper into our offerings, don't hesitate to contact us or download our Dedicated Server brochure.