Distinctive Benefits of Managed Hosting with CWCS in Sheffield
Our managed hosting servers are fortified by UK data centres accredited with ISO 27001, ISO 9001, and Cyber Essentials credentials. This ascertains you can consistently trust the robustness and safety of our hosting milieu. If you're seeking secure managed hosting services in Sheffield, depend on us to safeguard your data and assure uninterrupted business operations.
Need clarity on your requisites? No worries! Share your contact details, and our dedicated managed hosting solutions specialists will revert in 2 business hours. Subsequently, we'll draft a bespoke, lucid, and straightforward proposal in line with your unique needs. We're the preferred managed hosting providers in Sheffield, proffering a wide spectrum of services, encompassing fully managed web hosting services and distinctive managed hosting solutions. For entities pursuing excellence, we also present Managed Hosting cloud options for Sheffield.
Commit your hosting prerequisites to us, the forerunners in Sheffield. Engage with a hosting aficionado now to embark on your journey towards streamlined, secure, and efficient online operations.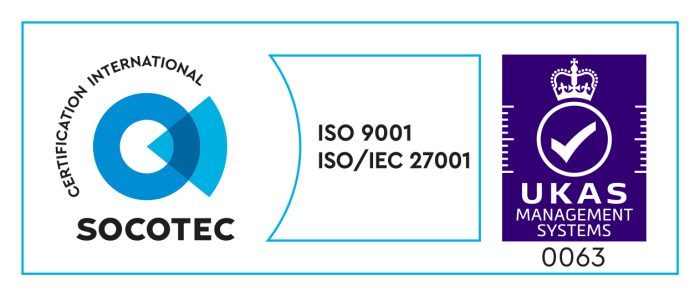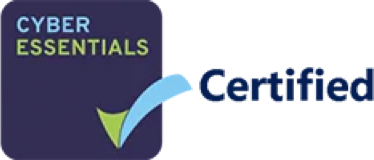 Supremely-Secure UK Data Centres for Sheffield professionals and businesses
Anticipate the highest echelons of data safety from our UK-oriented data centres. CWCS Managed Hosting is ISO 27001 certified and has the UK Government's G-Cloud accreditation.
Reliable Managed Hosting Service in Sheffield
Our packages have garnered recognition as amongst the paramount managed hosting in Sheffield. We've been nominated in the ISPA "Best Hosted Service" category.
Zero-Cost Data Migrations
Transitioning to our all-encompassing managed hosting services in Sheffield is simplified with up to 2 hours of complimentary data transfer (subject to eligibility). We proffer some of Sheffield's most economical managed hosting packages, ensuring quality isn't compromised.
Ultra-Secure Data Centres in the UK catering to Sheffield enterprises
Attain tranquility realizing your servers are located and defended under prime conditions. Our UK data centres are reinforced with multiple security strata, internet links, and N+1 power reserves.
Consistent, All-Year Remarkable Assistance
By opting for our expansive managed hosting in Sheffield, you gain nonstop access to our regional support experts. We ensure the uninterrupted functioning of your vital operations, enabling focus on your business goals.
Reputed Managed Hosting Provider in Sheffield
With a legacy exceeding two decades, we're amongst the eminent managed hosting entities in Sheffield. Established in 1999 with data centres across the UK, our expertise stands unmatched. Whether your prerequisites are scalable managed hosting platforms or private cloud managed hosting in Sheffield, our support is peerless.
State-of-the-art DDoS Defence
Stay protected against prevalent malicious onslaughts with our cutting-edge upstream Distributed Denial of Service (DDoS) shields and in-house mechanisms. We ascertain that your managed hosting services in Sheffield remain invulnerable.
Diverse Hosting Service Spectrum
We showcase premier managed hosting services in Sheffield, fulfilling varied needs. From foundational websites to robust managed cloud hosting services, our solutions are durable, flexible, and secure, upheld by our 24/7 support crew. Select us as your managed hosting partner in Sheffield for superior service and guidance.
Managed Hosting Services that
More Than
0

%

Surveyed customers that rate our service highly
Worldwide
Customers in 0 countries
Over
0

%

Surveyed customers that would recommend us

IDT Limited
10 Dec 2023

"
Gives us such an advantage over our competitors
"Having the same dedicated account manager over the years who knows our business and how we work, gives us such an advantage over our competitors. If we do not have the resource, infrastructure or knowledge internally then we know we can lean on CWCS, who do!"
Pearl and Dean
10 Dec 2023

"
CWCS out shone other companies due to their SLAs
"When looking through available hosting options, CWCS out shone other companies due to their SLAs, competitive pricing, flexible bandwidth options, generous server specification and 'can do' attitude."
Nottingham City Council
10 Dec 2023

"
"
Nottingham City Council
These improvements will make travelling by public transport in Nottingham even better.
"These improvements will make travelling by public transport in Nottingham even better. By making tickets available more easily online and at kiosks and outlets in and around the city, public transport becomes a more appealing way to travel for even more people."
Read All Our Reviews
Discover Your Optimal Managed Hosting Solution in Sheffield
Ambiguous about your managed hosting requisites in Sheffield? Simply share your contact information via the provided link, and the CWCS team will touch base within 2 business hours. Post our discussion, we'll devise a transparent, digestible proposal aligned with your specific needs. We'll subsequently walk you through the entire proposal, ensuring absolute clarity.
Speak to a managed hosting specialist