Unique Advantages of Managed Hosting with CWCS in Liverpool
In Liverpool, our managed hosting data centres are certified with ISO 27001, ISO 9001, and Cyber Essentials, reinforcing your trust in the integrity and robustness of our hosting environments. If it's dependable managed hosting services in Liverpool you seek, rely on us to defend your information and maintain your business's continual functionality.
Unsure about your particular needs? It's no concern! Supply your contact information, and our adept team of managed hosting solutions experts will reply within 2 working hours. We'll proceed to craft a bespoke, transparent, and devoid-of-jargon proposal, shaped to align with your individual demands. As purveyors of managed hosting in Liverpool, we deliver an exhaustive range of offerings, inclusive of wholly managed web hosting and distinct managed hosting solutions.
For enterprises aspiring to the highest standards, we further provide Managed Hosting cloud solutions in Liverpool. Entrust your hosting requisites to us, the sector leaders in Liverpool. Engage with a hosting specialist today to initiate your pathway to streamlined, protected, and trouble-free online business procedures.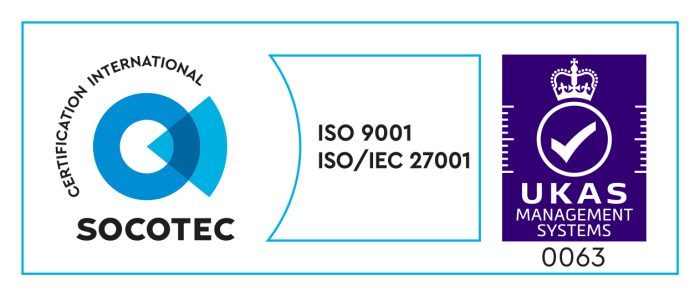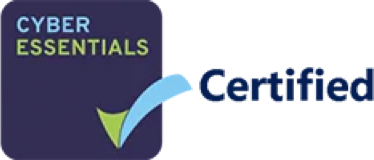 Unmatched Safety in UK Data Centres serving Liverpool
You can consistently rely on top-tier data protection from our UK-based data centres. CWCS Managed Hosting possesses ISO 27001 accreditation and is sanctioned by the UK Government's G-Cloud programme.
Award Winning Managed Hosting Service
Distinguished Managed Hosting Provision in Liverpool: Our offerings stand as some of the preeminent managed hosting options in Liverpool. We have earned the distinction of being finalists in the ISPA's 'Best Hosted Service' classification.
Free Data Migrations
Moving to our complete managed hosting services in Liverpool is made easier with up to 2 hours of complimentary data migration (based on qualification). We offer some of Liverpool's most affordably priced managed hosting plans, all without compromising on excellence.
Purpose-built Data Centres in the UK, Serving Liverpool Businesses
Gain peace of mind knowing that your servers are housed and protected in the most optimal conditions. Our UK-based data centres feature various layers of security, internet connectivity, and N+1 backup for power sources.
24/7/365 Supreme Support
Uninterrupted, Round-the-Clock Exceptional Assistance: Through our complete managed hosting in Liverpool, you benefit from ceaseless access to our on-site technical help team. We uphold the smooth running of your vital operations, allowing you to concentrate on realising your business objectives.
Experienced Managed Hosting Provider
Boasting more than twenty years of experience, we've established ourselves as a leading force in managed hosting within Liverpool. Since our inception in 1999, and with data centres dispersed throughout the UK, our expertise is second to none. Whether your needs encompass adaptable managed hosting frameworks or bespoke cloud managed hosting in Liverpool, our assistance is unrivalled.
Cutting-Edge DDoS Defence
Solid DDoS Protection Maintain strong resistance to widespread harmful incursions with our sophisticated upstream Distributed Denial of Service (DDoS) counteractions and on-site systems. We promise that your managed hosting provisions in Liverpool remain safeguarded and intact.
Comprehensive Array of Hosting Solutions
We provide first-class managed hosting services in Liverpool, meeting diverse requirements. From simple informational sites to extensive managed cloud hosting services, our offerings are robust, adaptable, and safe, backed by our round-the-clock support team. Choose us as your managed hosting supplier in Liverpool to enjoy premium services and assistance.
Managed Hosting Services that
More Than
0

%

Surveyed customers that rate our service highly
Worldwide
Customers in 0 countries
Over
0

%

Surveyed customers that would recommend us

IDT Limited
11 Dec 2023

"
Gives us such an advantage over our competitors
"Having the same dedicated account manager over the years who knows our business and how we work, gives us such an advantage over our competitors. If we do not have the resource, infrastructure or knowledge internally then we know we can lean on CWCS, who do!"
Pearl and Dean
11 Dec 2023

"
CWCS out shone other companies due to their SLAs
"When looking through available hosting options, CWCS out shone other companies due to their SLAs, competitive pricing, flexible bandwidth options, generous server specification and 'can do' attitude."
Nottingham City Council
11 Dec 2023

"
"
Nottingham City Council
These improvements will make travelling by public transport in Nottingham even better.
"These improvements will make travelling by public transport in Nottingham even better. By making tickets available more easily online and at kiosks and outlets in and around the city, public transport becomes a more appealing way to travel for even more people."
Read All Our Reviews
Discover Your Optimal Managed Hosting Solution in Liverpool
Uncertain about your managed hosting needs in Liverpool? Simply submit your contact details using the link provided, and our team at CWCS will respond within a two-hour window. After our conversation, we will craft a clear, comprehensible proposal tailored specifically to your individual requirements. We'll then guide you through each aspect of the proposal, ensuring you fully understand the entire procedure.
Speak to a managed hosting specialist