Unmatched Benefits of Managed Hosting with CWCS in Bradford
Our managed hosting servers are fortified by UK data centres accredited with ISO 27001, ISO 9001, and Cyber Essentials. This guarantees you can continuously trust the reliability and safety of our hosting surroundings. If secure managed hosting services in Bradford are your goal, have confidence in us to shield your data and ensure your company's uninterrupted operation.
Unsure of your prerequisites? No worries! Simply share your contact data, and our team of dedicated managed hosting solution experts will revert within 2 working hours. Post that, we'll create a bespoke, transparent, and jargon-free recommendation fitting your unique needs. We stand as the managed hosting providers for Bradford, presenting a diverse range of services like fully managed hosting services and exclusive managed hosting solutions. For firms aspiring for excellence, we also provide Managed Hosting cloud solutions for Bradford.
Entrust your hosting demands to us, the industry frontrunners in Bradford. Engage with a hosting specialist now to embark on your journey towards streamlined, secure, and hassle-free digital business operations.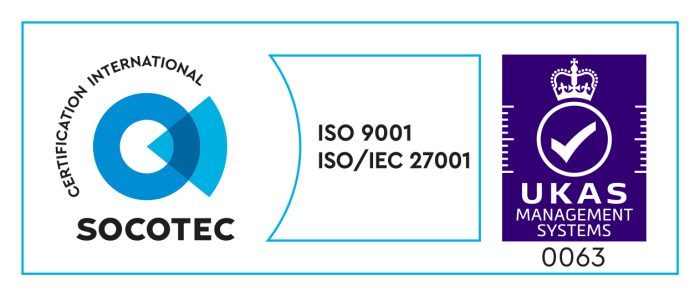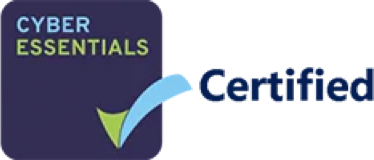 Ultra-Secure UK Data Centres for Bradford enterprises and users
You can constantly rely on the highest degree of data safety from our UK-situated data centres. CWCS Managed Hosting boasts ISO 27001 accreditation, backed by the UK Government's G-Cloud initiative.
Safe Managed Hosting Service in Bradford
Our services have garnered recognition as premier managed hosting in Bradford. We clinched finalist position in the ISPA "Best Hosted Service" segment.
Zero-Cost Data Moves
Transitioning to our comprehensive managed hosting services in Bradford is easier with up to 2 hours of gratis data migration (based on eligibility). We propose some of Bradford's most affordable managed hosting packages without compromising on quality.
Highly Guarded Data Centres in the UK catering to Bradford firms.
Rest easy knowing your servers reside and are defended under optimal conditions. Our UK data centres exhibit multiple layers of defense, internet links, and N+1 power supply.
Continuous, All-Year-Round Superior Assistance
With our extensive managed hosting in Bradford, you receive unbroken access to our regional support crew. We assure the flawless functioning of your key systems, letting you fixate on achieving your company goals.
Proficient Managed Hosting Provider in Bradford
Boasting over two decades of legacy, we emerge as one of the leading managed hosting companies in Bradford. Established in 1999 with data centres across the UK, our expertise is second to none. Be it flexible managed hosting platforms or private cloud managed hosting in Bradford, our support remains unmatched.
Enhanced DDoS Safeguard
Stay protected from prevalent malevolent threats with our cutting-edge upstream Distributed Denial of Service (DDoS) defenses and in-house mechanisms. We ascertain that your managed hosting services in Bradford stay defended.
Comprehensive Hosting Offerings
We introduce top-tier managed hosting services in Bradford, catering to diverse needs. From straightforward informational portals to detailed managed cloud hosting services, our packages are robust, versatile, and secure, aided by our 24/7 support squad. Opt for CWCS as your managed hosting provider in Bradford to relish supreme services and support.
Managed Hosting Services that
More Than
0

%

Surveyed customers that rate our service highly
Worldwide
Customers in 0 countries
Over
0

%

Surveyed customers that would recommend us

IDT Limited
10 Dec 2023

"
Gives us such an advantage over our competitors
"Having the same dedicated account manager over the years who knows our business and how we work, gives us such an advantage over our competitors. If we do not have the resource, infrastructure or knowledge internally then we know we can lean on CWCS, who do!"
Pearl and Dean
10 Dec 2023

"
CWCS out shone other companies due to their SLAs
"When looking through available hosting options, CWCS out shone other companies due to their SLAs, competitive pricing, flexible bandwidth options, generous server specification and 'can do' attitude."
Nottingham City Council
10 Dec 2023

"
"
Nottingham City Council
These improvements will make travelling by public transport in Nottingham even better.
"These improvements will make travelling by public transport in Nottingham even better. By making tickets available more easily online and at kiosks and outlets in and around the city, public transport becomes a more appealing way to travel for even more people."
Read All Our Reviews
Discover Your Optimal Managed Hosting Solution in Bradford
Unsure about your managed hosting necessities in Bradford? Just submit your contact info via the link provided, and the CWCS team will revert within 2 business hours. Post our discussion, we'll design a lucid, user-friendly suggestion apt for your distinct needs. We will subsequently walk you through each facet of the proposal, ensuring complete clarity.
Speak to a managed hosting specialist