Benefits of Managed Hosting with CWCS in Bournemouth
Our managed hosting servers are bolstered by UK data centres acclaimed with ISO 27001, ISO 9001, and Cyber Essentials accreditations. This guarantees you can continually trust the quality and defense of our hosting realms. Seeking secure managed hosting services in Bournemouth? Rely on us to protect your data and ensure your business flows incessantly.
Confused about your necessities? No concerns! Just submit your contact details, and our dedicated managed hosting solutions team will reply within 2 business hours. We'll then create an exact, understandable, and jargon-free plan tailored to your distinct needs. We stand as the managed hosting providers for Bournemouth, presenting a diverse spectrum of offerings, including fully managed web hosting services and individual managed hosting solutions.
For firms aiming for the peak, we also present Managed Hosting cloud solutions for Bournemouth. Entrust your hosting needs to us, the sector pioneers in Bournemouth. Connect with a hosting specialist today to initiate your trajectory towards streamlined, safeguarded, and effortless online business processes.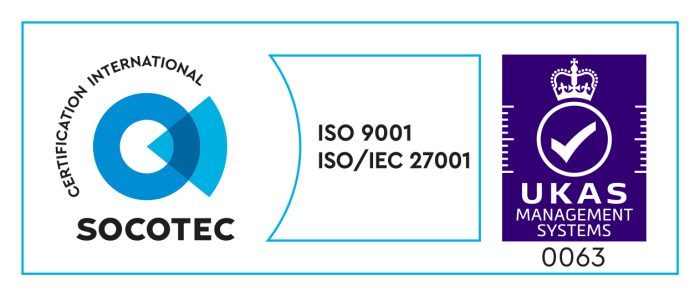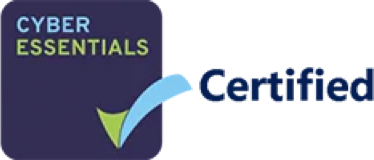 Supremely-Safe UK Data Centres catering to Bournemouth enterprises and individuals.
Always anticipate the pinnacle of data security from our UK-situated data centres. CWCS Managed Hosting boasts ISO 27001 certification and is recognized by the UK Government's G-Cloud program.
Secure Managed Hosting Service in Bournemouth
Our solutions have been acknowledged as among the best managed hosting in Bournemouth. We secured a finalist position in the ISPA "Best Hosted Service" category.
Zero-Charge Data Transfers
Transitioning to our comprehensive managed hosting services in Bournemouth is facilitated with up to 2 hours of complimentary data transfer (based on eligibility). We present some of the most budget-friendly managed hosting packages in Bournemouth without compromising distinction.
Profoundly Secure Data Centres in the UK assisting Bournemouth businesses
Gain assurance knowing your servers are positioned and protected in prime conditions. Our UK data centres boast multiple protective layers, web connections, and N+1 power solutions.
There To Support You All The Way
By choosing our extensive managed hosting in Bournemouth, acquire continuous access to our local support crew. We uphold the smooth execution of your vital systems, enabling you to fixate on fulfilling business objectives.
Seasoned Managed Hosting Provider in Bournemouth
With an evolution spanning over two decades, we emerge as a premier managed hosting company in Bournemouth. Initiated in 1999 with data centres across the UK, our expertise stands unrivaled. Whether your requirements are flexible managed hosting platforms or private cloud managed hosting in Bournemouth, our assistance is unparalleled.
Progressive DDoS Defence
Stay shielded from predominant malicious threats via our advanced upstream Distributed Denial of Service (DDoS) preventive measures and internal systems. We ensure that your managed hosting services in Bournemouth are continuously secured.
Full Spectrum of Hosting Solutions
We exhibit elite managed hosting services in Bournemouth, catering to a myriad of needs. From elementary informational sites to elaborate managed cloud hosting services, our solutions are potent, versatile, and secure, championed by our 24/7 support team. Opt for us as your managed hosting provider in Bournemouth to enjoy elite services and backing.
Managed Hosting Services that
More Than
0

%

Surveyed customers that rate our service highly
Worldwide
Customers in 0 countries
Over
0

%

Surveyed customers that would recommend us

IDT Limited
04 Dec 2023

"
Gives us such an advantage over our competitors
"Having the same dedicated account manager over the years who knows our business and how we work, gives us such an advantage over our competitors. If we do not have the resource, infrastructure or knowledge internally then we know we can lean on CWCS, who do!"
Pearl and Dean
04 Dec 2023

"
CWCS out shone other companies due to their SLAs
"When looking through available hosting options, CWCS out shone other companies due to their SLAs, competitive pricing, flexible bandwidth options, generous server specification and 'can do' attitude."
Nottingham City Council
04 Dec 2023

"
"
Nottingham City Council
These improvements will make travelling by public transport in Nottingham even better.
"These improvements will make travelling by public transport in Nottingham even better. By making tickets available more easily online and at kiosks and outlets in and around the city, public transport becomes a more appealing way to travel for even more people."
Read All Our Reviews
Discover Your Optimal Managed Hosting Solution in Bournemouth
Uncertain regarding your managed hosting needs in Bournemouth? Simply provide your contact information using the button below, and the CWCS crew will respond in 2 business hours. After our interaction, we'll craft a transparent, simple proposal adapted to your particular requirements. We'll guide you through every phase, making sure you grasp each segment of the proposal.
Speak to a managed hosting specialist