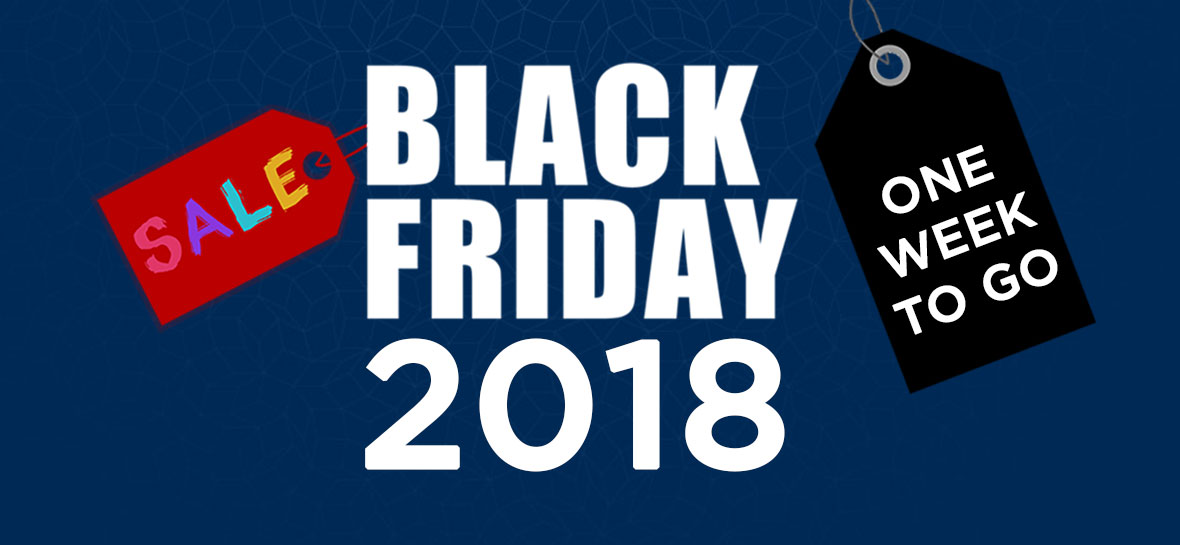 Black Friday will soon be upon us, and in some cases, the deals have already started! If you are participating in the offers, you will be expecting an increase in the number of website visitors and ultimately an uplift in sales revenue.
Many online retailers are unaware of the fundamental aspects of website hosting that can make all the difference in maximising revenue and protecting your online presence.
Here are a few easy steps that you can take:
1. Ensure that your website is secured with an SSL certificate
It is critical that you have an SSL certificate installed. There are many different types of SSL certificate, but Extended Validation (EV) certificates in particular provide the next level of protection by means of their strict issuance and management process.
EV Certificates use thorough verification methods before issuance. It can be a lengthy process, but no other certificate is better for instilling confidence in your customers and gaining their trust regarding your company's legitimacy. The presence of an EV certificate on a website will give added benefits such as the green address bar along with the padlock in the address bar, and the visible company name next to the web address in the browser. These elements reassure your customers that their information is safe from malicious activity and that yours is a reputable business that cares about keeping their information secure.
2. Increase site speed and security by using Cloudflare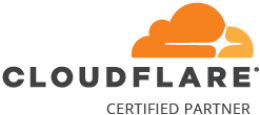 CWCS works in partnership with Cloudflare, utilising their WAF protection will is included on the Pro and Business plan, will protect your business from common vulnerabilities like SQL injection attacks, cross-site scripting, and cross-site forgery requests.
Cloudflare is quick and easy to set up and offer a broad range of site protection, including DDoS, hacking and spam. Cloudflare security systems are adapted based on traffic pattern analysis of millions of visitors in real time, ensuring only the good traffic gets through.
What is both unique and powerful about Cloudflare is that their system gets smarter the more sites that become part of the Cloudflare community.
The speed of your site will increase using Cloudflare's CDN and additional features such as Railgun™.
CWCS are able to offer fully managed support for both Pro, and Business Cloudflare Plans. Download our Datasheet for further information.
Already with Cloudflare?
Great news for you, as a certified partner, on most occasions we can save you money on your existing plan. The transition of accounts is seamless and will not affect your current configuration.
3. Protect your server
Hackers are getting better and better, and ever more of a threat to businesses. There are many options you can choose to help protect your servers. A very simple and cost effective option is to install Anti-Virus and Anti-Malware software. Our preferred anti-virus solution, Bitdefender® is a tool that offers next-gen protection against aggressive ransomware families, including Locky, WannaCry, Petya and TeslaCrypt.
Their global network protects over 500 million machines, and is the largest security infrastructure in the world, performing 11 billion security queries per day, and neutralises dangers anywhere in the world in as little as 3 seconds.
CWCS will fully manage the Bitdefender® advanced threat control suite, which extracts known patterns of viruses and intelligently looks for similar patterns from zero-day threats, which other solutions could miss.
4. Ensure you have sufficient hosting resource to handle the extra traffic
Many retailers underestimate the increase traffic volume during this period. In many cases, this is not given sufficient thought or testing. With increased site visits, sites can grind to a halt, or worse, go offline entirely. Customers will simply move on to the next company and you will lose their custom.
It is essential that you plan and ensure that you have a hosting plan that will meet your online demands. Our Cloud servers are an ideal platform to host your website as the CPU an RAM is scalable on demand, and can be increased during peak traffic periods.
5. Have a backup solution in place
It is essential that you have a backup solution in place, and depending on the revenue you expect the site to generate will determine the backup strategy you should implement. CWCS offers a wide range of backup solutions to suit all requirements and budgets.
If you require further information regarding any of the above details, please contact us today on 0800 1 777 000, or by using our online Contact Form.
Return to blog page