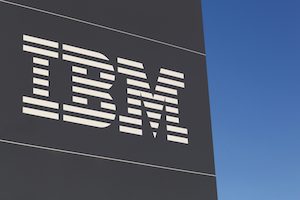 IBM has achieved a ground breaking feat by developing a 5-qubit quantum computer, which everyone has the opportunity to test online.
Quantum computing in the public cloud, often discussed by the industry's experts, now seems to have become a reality. The new quantum computer has the capacity to solve the problems that consumer grade computers would have taken hundreds of thousands of years to process.
As an example of how quantum computing differs from classic computing, the main difference lies in the base unit of logic operations, called the qubit. The unit differs from the classical bit because it uses quantum mechanics to perform operations, a far more sophisticated and complex system.
A qubit can have multiple states at once, meaning it can be both 1 and 0 at the same time. Called superposition, this is an essential method for solving complex problems by going over every possible outcome. Superposition is one of the key properties of quantum computers that marks it as superior to consumer grade computers.
Because everyone has access to the new quantum computer, limitations have been put in place. For example, commands go in a 24-hour queue before being executed.
Some experts fear that people might try to use the computer for undertaking harmful activities, such as cracking passwords. For a quantum computer such as this, cracking even the most complex passwords could take hours or even minutes, whereas previously it would have taken much longer.
Quantum computers have all the potential to do a complete simulation of the universe, as well as helping medicine to fight against certain genetic deficiencies. As time goes on, the new technology undoubtedly has the potential to be put to great use and solve the world's most pressing scientific issues.
Return to blog page