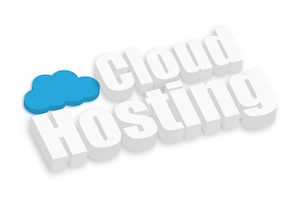 The manufacturing industry is known as a slow adopter when it comes to new technology, with security concerns a big part of the reason. Manufacturing businesses have taken a long time to assess the cloud hosting solutions, but they now seem to be jumping on board to improve the efficiency of their business.
Optimising performance, becoming more accurate, and investing in internal knowledge are the daily challenges faced by a typical manufacturing business.
According to several studies, most of the manufacturing industries have managed these processes manually, which is difficult and non-optimised. This typically involves maintaining a local Excel spreadsheet, listing discarded elements, machines that need repairs, etc.
Cloud hosting is an effective way to remove unnecessary barriers and make things simpler and more efficient. Because local machines are connected to the cloud, data management also becomes easier. In the current state of cloud technology, it also allows users to share and change files, as well as real-time connectivity between individuals.
Cloud-based systems are also easier to manage and maintain. They can be used to keep track of sales and a typical cloud application has the capacity to automatically calculate the profits for every transaction.
Cloud-based marketing applications are another way that manufacturing companies can optimise their ad spend because they have the capacity to track the results of a campaign. This enables control and the ability to determine which marketing campaigns are the most effective.
Cloud hosting, private or otherwise, is a perfect solution for all your customer support needs, and can be used as a database to check the status of orders.
Listing these benefits is just scratching the surface. The bottom line is that cloud hosting has made a lasting impact on the manufacturing industry, and will continue to do so in the future.
Return to blog page