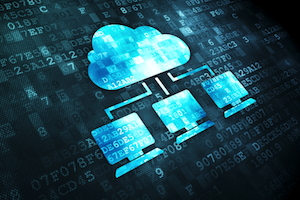 Taking the right security measures when using cloud computing apps is important, but many companies are not taking adequate steps to ensure that data is safe.
A study has interviewed more than 3400 professionals in IT and IT security. The study was designed to give a better understanding of data governance and the ways in which companies approach security for their public cloud apps. Almost three-quarters of those taking part in the study said that cloud-based apps and programmes are important to the future of their business. More than 80% said that this importance is going to increase over the next few years.
Of participants in the study, 36% said that their entire IT requirements are provided by cloud-based services and it is thought that within two years this figure will rise to 45%. More than half of participants believe that their company is not complying properly with privacy regulations, or taking a proactive approach to security management, when it comes to cloud servers.
The study also shows that almost two-thirds of companies are committed to providing high standards of data production for confidential data. 56% do not believe that their company is careful when it comes to data sharing, particularly when the sharing is with third parties via public cloud.
Participants also revealed that almost half of the cloud services they use are organised by other departments, not just IT. Much of the data is not controlled at all by IT.
Return to blog page