Quick Links
Need Some Advice?
For free hosting advice, contact a CWCS Managed Hosting consultant:
T: 0800 1 777 000 E: info@cwcs.co.uk Click for Live Chat >
Client Testimonials...
"It is the excellent support that makes me stay with CWCS, and the help I've had in getting everything set up has more than borne out this view; not to mention of course their patience." – Chris Williams, Imaginative Software
Full Testimonial >>
More Testimonials >>
Technical Specifications
Windows Dedicated Server
Brand New Server

Yes

Your own name servers - ns.you.com & ns2.you.com

Yes

Remote Reboots

Yes

UK IP addresses as standard 2
Service Level Agreement
Operating Systems Available
Windows Server 2012 Standard Edition

Yes

Windows Server 2008 R2 Web Edition

Yes

Windows Server 2008 R2 Standard Edition

Yes

Other types of Operating Systems are available on request

Yes
Server Management Options
Plesk v11 Web Based Control Panel (optional)

Yes

Full Administrative Remote Desktop Access

Yes
Applications Available
Web Server IIS 7.5

Yes

CGI and Perl Support

Yes

ASP & ASP.NET v3 & v4

Yes

MSDE - basic SQL database management

Yes

MS SQL Server (contact CWCS for details)

Yes

Web Site Statistics

Yes

PHPMyAdmin

Yes

PHP5

Yes

MySQL

Yes

POP3 Server (Mail Enable)

Yes

SMTP Server (outgoing server)

Yes

FTP Server

Yes

DNS (Bind)

Yes

Web Mail

Yes

Secure Server

Yes
Security
Perimeter Firewall Protection

Yes

Dedicated Cisco Firewall (optional)

Yes
Windows Server Hosting Specialists
CWCS Managed Hosting has a highly experienced team of technical staff that look after our Windows dedicated servers. They are on-site within our data centres and you can contact them direct any time of day or night.

State-of-the-art UK Data Centres
We own and manage two data centres, located just outside of Nottingham, UK. Our Windows servers and network are built to provide high-quality professional business-class hosting.

Free Upgrades Every 12 months
If you have had a dedicated server with CWCS Managed Hosting for 12 months or more, we will upgrade it free of charge. This ensures you keep pace with the performance demands of today's web technologies.
Free Data Migration
Our technical support team can migrate data to your new Windows server free of charge at a time arranged to suit you (they are available 24/7). Please contact us to find out more.
Also Available in the US and Canada
As well as the UK, CWCS Managed Hosting also has data centre facilities in the US (Miami and Dallas) and Canada (Toronto). So, if you have business activities in the US that need windows dedicated server hosting within the country, please contact one of our hosting specialists. Remember, we provide technical support around the clock so time diffferences are not a problem!
Supreme Windows Server Hosting:
Range of Support and Management options
ISO 27001 Certification
Windows Technical Specialists
UK Data Centres
Fully Customisable
24/7/365 Support
Free Upgrades Every 12 Months
Brand New Hardware
Supreme Customer Service
100% Network Uptime Guaranteed
High Security – CWCS Managed Hosting is ISO 27001 Certified
CWCS Managed Hosting is certified to the internationally recognised security standard ISO 27001. Security runs through everything we do, so your Windows server is in a highly secure environment.
Instant Server Reboots
CWCS Managed Hosting technical support staff are always on-hand to reboot your server, free of charge, whenever it needs it.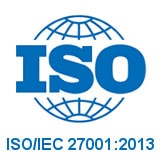 Data security
ISO 27001
We take security very seriously. Our ISO 27001 certification gives you assurance that we keep your information secure, intact, and only available to those authorised to see it.